Annual Background Checks
Each vendor gets background checked every 12-months, this ensures they have not been recently convicted of a disqualifying crime.
Rigorous Approval Criteria
No recent convictions of theft, burglary, robbery, felony battery/assault, lewd and lascivious offenses, or any sexual offender/ predator status.
No

Loss




of




Vendor

s  
A survey of our community partners indicates they did not lose any vendors, nor were any fees passed on to residents.
Quick Applicant Processing
Applications are submitted online, 24/7, and processed within three business days of submission.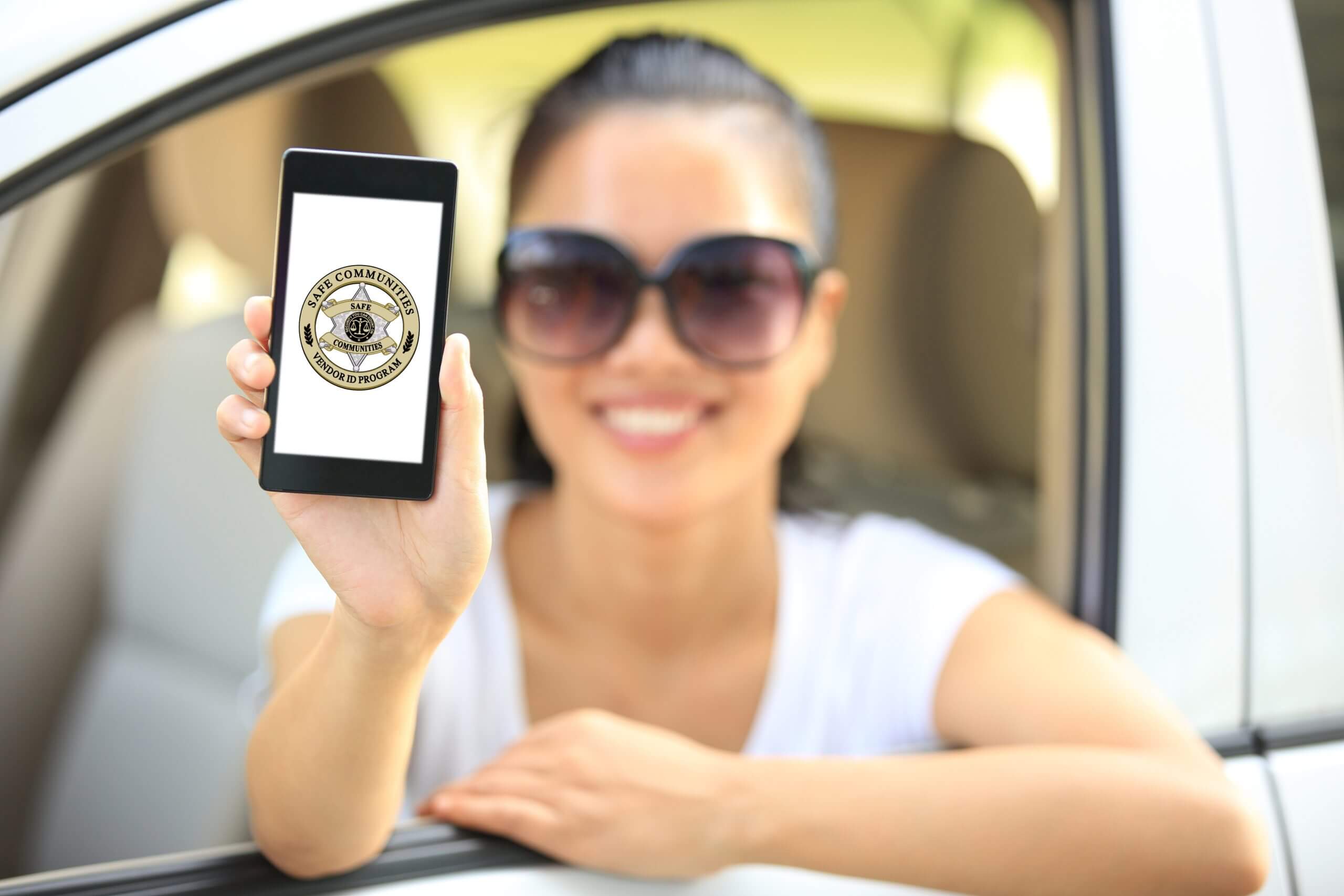 Safety at no cost to the community
The Safe Communities Vendor ID® fee is paid annually by the vendor. Vendors consider this fee "the cost of doing business" to work in a participating community.
Access Control Features
Every ID includes a QR and Barcode, compatible with all access control software. Communities can expedite lines at the gate while properly documenting every vendor who enters the community. This includes all passengers in a vehicle, not just the driver.
Vendor Data and Geo-Tracking
Participating communities will have the option to access Safe Communities Vendor Data for verification at entry as well as vendor location while on property. Access fees apply.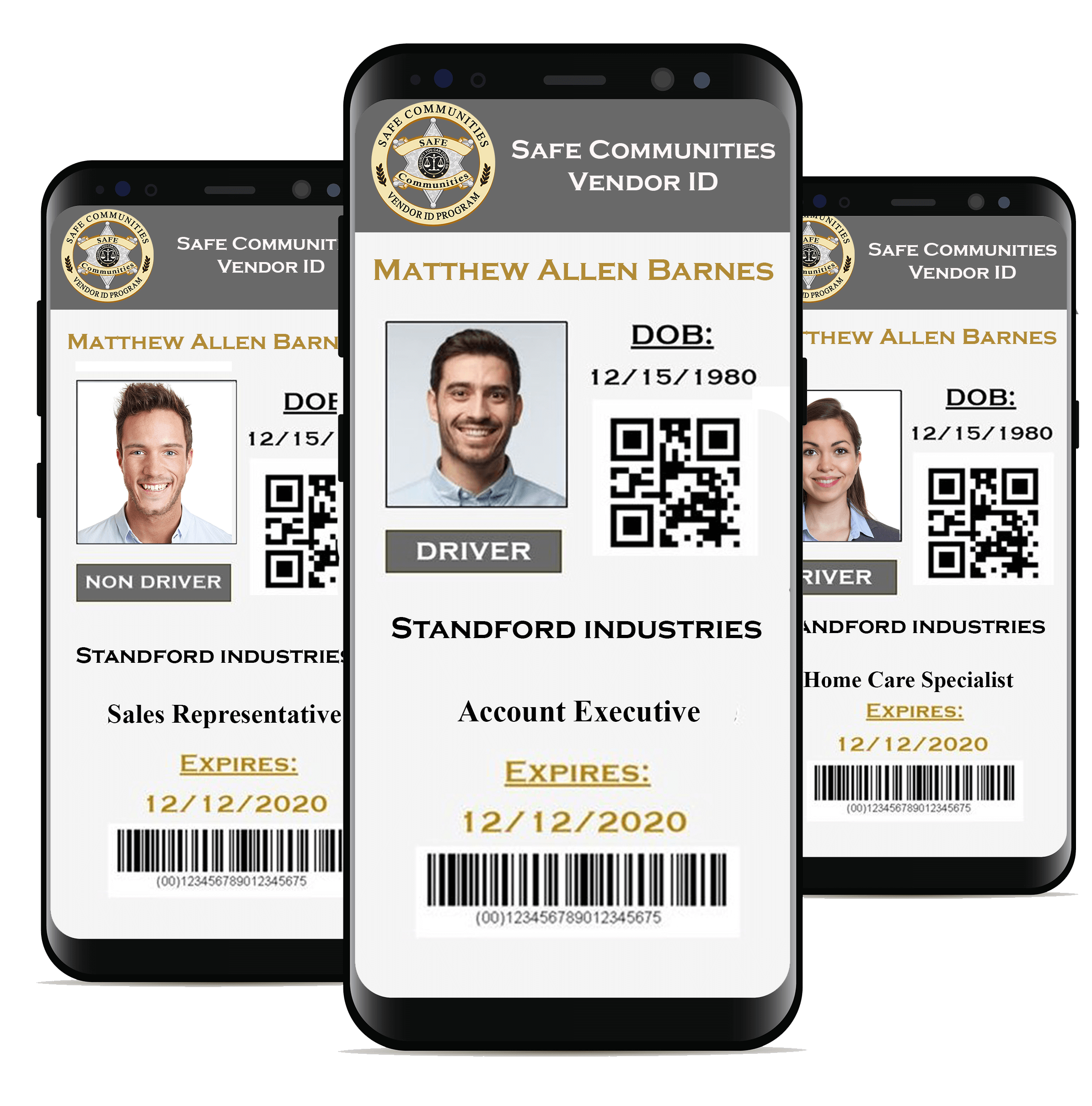 Easy application and implementation
A Community decides to participate in the Safe Communities Vendor ID Program®.

Residents and vendors are notified via email and flyers.

Vendor applications are submitted online; 24/7 and once approved the Digital ID is accessed immediately.
VENDORS PAY ONLY $40.00 ANNUALLY
The cost of our Digital ID is just $40 per year, per vendor.
ACCESS INTO ALL PARTICIPATING COMMUNITIES
The Safe Communities Vendor ID® provides tremendous value to the vendors by allowing them access into all participating communities, for one annual fee.
Get Started
Protect your residents from unscreened individuals accessing the community as vendors and service providers. Implement the Safe Communities Vendor ID Program®and guarantee only approved, background-checked vendors are working on your property.