What is the Safe Communities Vendor ID Program?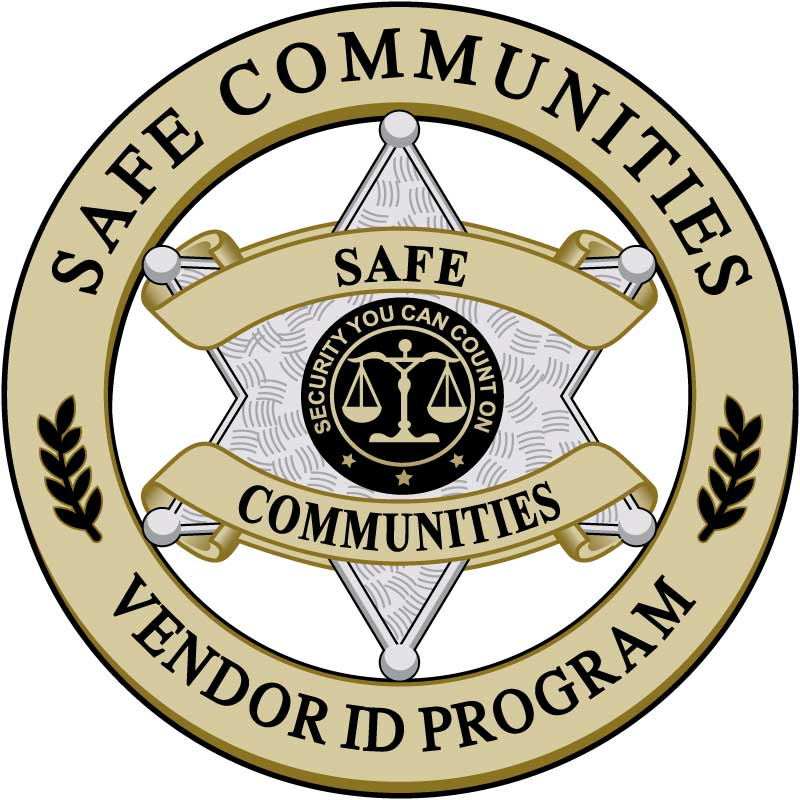 Are you relying on the companies you hire to screen their employees and staff they send to work on your property? Are you sure you are not allowing sex offenders and/or convicted felons on your property every day?
This program is designed to improve the security of gated communities, condos, businesses, religious organizations, schools, etc., by screening those persons you allow on your property. By requiring vendors to apply for a Safe Communities Vendor ID prior to working on your property, you are taking a pro-active step to reduce the odds of crime occurring on your property.
To receive their ID, the vendor must not have been convicted of any of the following crimes in the past five years: robbery, burglary, theft, dealing in stolen property, aggravated crimes of violence, sex offenses or being designated as a sex offender or sex predator. Applicants must also not have a history or ongoing lifestyle of criminal behavior, regardless of type, that would indicate future criminal behavior.
Applicants meeting these criteria will be issued a Safe Communities Vendor ID Card for a $35 application fee. Vendors can utilize this ID card at all participating communities, instead of having to be screened at every community where they work, therefore, it is of great value to the vendor. Vendors can apply for the ID on their smart phone or computer.
All that is necessary for the triumph of evil is that good men do nothing.

Edmund Burke
Mark C. Hall, CPP, CAM
MHall@Safevendor.net | Phone: (561) 386-0044
Mr. Hall, a Board Certified Protection Professional and Licensed Community Association Manager, currently serves as the Director of Security at Frenchman's Creek Beach & Country Club in Palm Beach Gardens, Florida. A property that possesses some of the most sophisticated and comprehensive security measures of any gated community in the United States.
Prior to retiring in 2012 as Chief of Police, Director Hall served 22 years as a Law Enforcement Officer, Firefighter, and Emergency Medical Technician. He holds a Bachelor's Degree in Public Safety Administration and graduated from the University of Louisville's Southern Police Institute. During his tenure in law enforcement, Mr. Hall was certified by the Florida Attorney General's Office as a Crime Prevention Practitioner, providing security surveys and training to businesses and residents within the community.
In addition to his public safety career, he also served as an adjunct instructor at Palm Beach State College and St. Petersburg College's Center for Public Safety Innovation. He specialized in Community Policing with emphasis on leadership, problem-solving and ethics, teaching at law enforcement agencies from the Miami-Dade Police Department in South Florida to the Santa Rosa County Sheriff's Office in the Florida panhandle.
Ready to Get Started?
Protect your residents from unscreened, dangerous individuals accessing the community as vendors and service providers. Implement the Safe Communities Vendor ID program and guarantee only approved, background-checked vendors working on the property. Make your community a "Safe Community".