Have peace of mind
A community or business complex and their Board of Directors takes the initiative
to ramp up security by implementing entry-point vendor screening through the "Safe Communities Vendor ID Program®"

Clear,
current photo
Quality headshot photo on ID matches real-time vendor appearance to ensure that a security guard or resident can easily verify identity.

Government
issued ID
Applicant submits a valid government-issued ID photo, for identity verification.
Access
Control Integration
Barcodes and QR codes verify identity and expedites vendor check-in and registration.

Rigorous
background screening
 Criminal Background checks ensure that vendors are safe and trustworthy service providers.

Driver's
License Check
Confirmation of vendors' valid driver's license ensures responsible drivers entering your community.
Digital ID
and Vendor-Tracking
Security features on Digital ID ensure authenticity. Ability to track vendors while on property.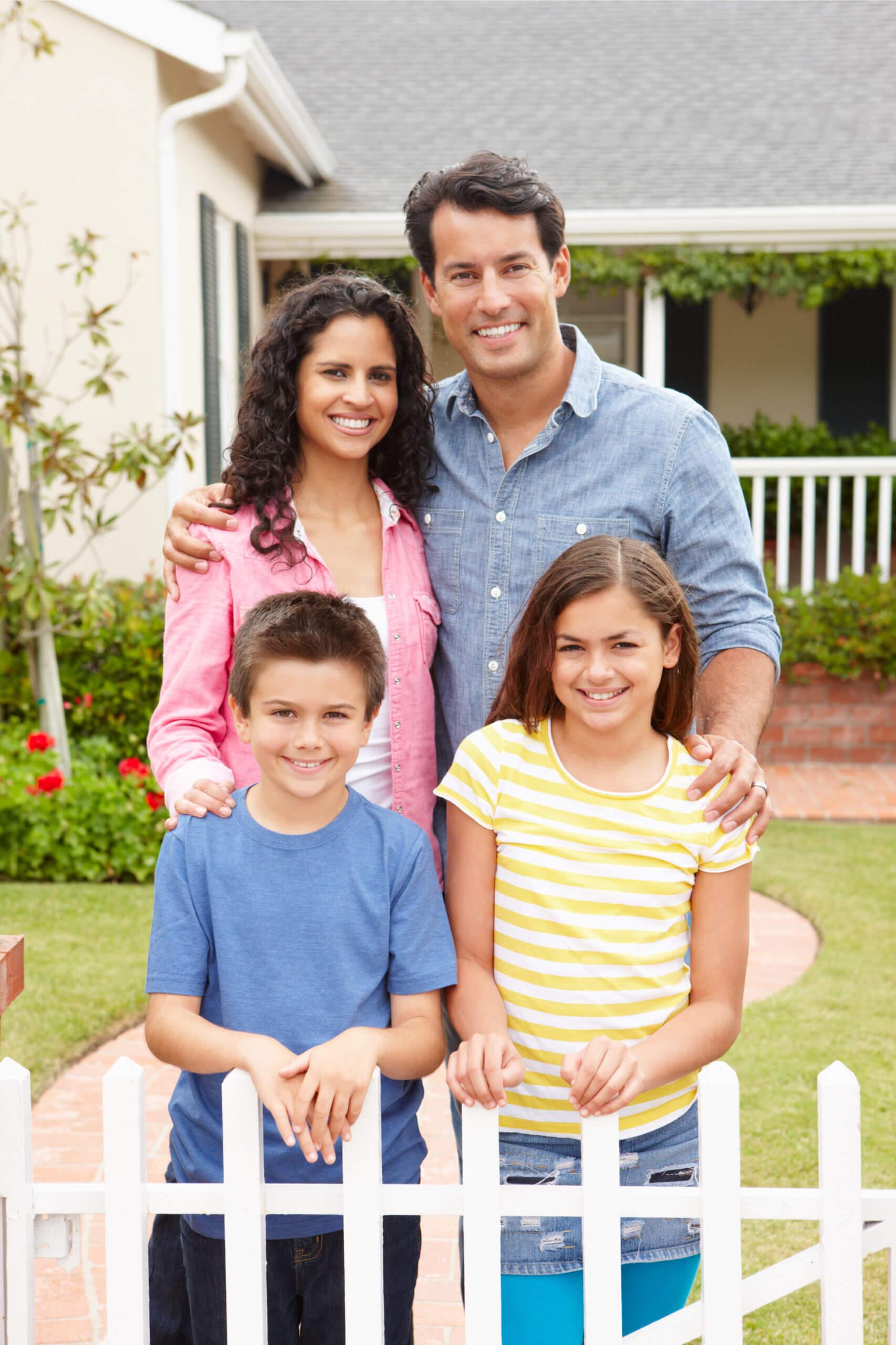 Frequently asked questions
The Safe Communities Vendor ID® fee is paid annually by the vendor. Vendors consider this fee "the cost of doing business", in order to work in a participating community.
Do vendors pass-on the cost of the ID to the resident?
The entire program has many benefits to the vendor and no costs should be "passed-on". Noncompliance may indicate vendors abilty to meet the criteria.
Will we lose undocumented workers?
No, Safe Communities does not check immigration status or require an I-9.
A survey of our community partners indicated that they have not lost any vendors due to the program being implemented.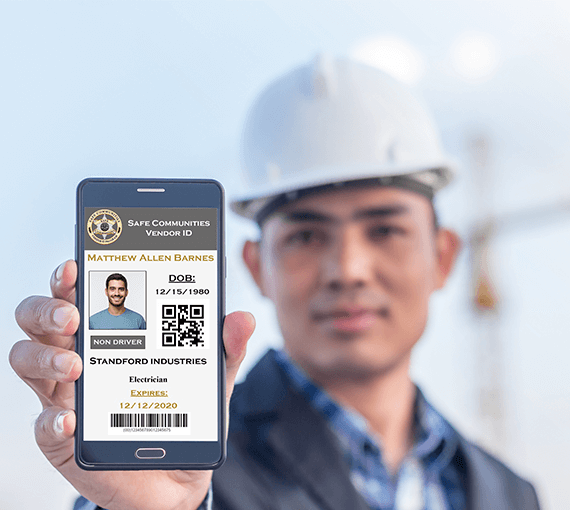 Each Vendor Receives A Unique Barcode and QR Code
Every Digital ID displays a unique Barcode and QR code. These codes, combined with the vendor photo, ensure vendor identity and expedites check-in times. Digital ID has real-time features to protect against fraud. The deactivation ability keeps up to date data records. Geo- tracking option can be utilized to locate vendors on the property as needed.
Community Implements the Program
A Community decides to implement the Safe Communities Vendor ID Program.®

Implementation and Vendor compliance dates are set for the community.

Current vendors / Residents are notified via email/phone and flyers.

The security staff is educated and monitored to ensure correct implementation.

Vendors apply online via a smart device or computer.

Digital IDs are activated immediately upon approval and renewed annually.
Get Started
Protect your residents from unscreened individuals accessing the community as vendors and service providers. Implement the Safe Communities Vendor ID Program® and guarantee only approved, background-checked vendors are working on your property.